---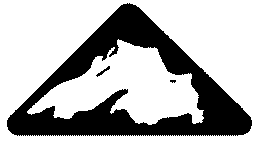 The Slate Islands
---
For the past few years members of the ILSG have been running field trips to the Slate Islands. The islands are located some 10 km from the Ontario port of Terrace Bay, and have been interpreted as both a possible impact site (e.g., Halls, 1975) and an endogenous origin (terrestrial, cryptoexplosion-style; Sage, 1999). Archean and Proterozoic rocks are exposed on the islands which are also home to Woodland Caribou. You can find some Landsat images of the Slate Islands and a comprehensive list of references on the Earth Impact Database web site. The guide for the field trip has been published as ILSG Special Publication #1, which can be downloaded from the Publications page.
Photographs from previous trips can be viewed by clicking on the links below
Please contact the ILSG Secretary to find out about the next trip to the Slate Islands or have your name added to the waiting list.
---
Return to Institute on Lake Superior Geology Main Page