---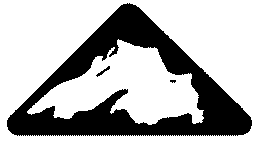 New Books and Journal articles related to Lake Superior geology
---
This page is intended to provide the membership with a single source for information about new publications related to Lake Superior geology. Where possible we have included links to the relevant journals, whether or not you can access the PDFs will depend on whether or not you, or your institution, subscribes to the journal in question. If you cannot access the PDF then try contacting the authors directly.
If you are aware of any books or articles published in the last year or so please contact the ILSG Secretary to have them added to this page.
William Hinze of the Minnesota Geological Survey has a new publication out "From Compass to Drone: The Evolving Role of Magnetics in Mapping the Geology and Ore Deposits Of the Lake Superior Region: 1830-2022". It can be downloaded here.
The Geological Survey of Canada have recently released the results of the latest Targeted Geoscience Initiative in Open File 8722 - Advances in the understanding of Canadian Ni-Cu-PGE and Cr ore systems - Examples from the Midcontinent Rift, the Circum-Superior Belt, the Archean Superior Province, and Cordilleran Alaskan-type intrusion. The enitre volume can be downloaded trough the Geoscan webite here. The two papers of most interest to ILSG membership are probably "The Midcontinent Rift and its mineral systems: Overview and temporal constraints of Ni-Cu-PGE mineralized intrusions" by Wouter Bleeker and his co-authors and "Timing and controls on Ni-Cu-PGE mineralization within the Crystal Lake Intrusion, 1.1 Ga Midcontinent Rift" by Jennifer Smith and her co-authors, but there are also papers on Raglan and the Ring of Fire.
Nick Swanson-Hysell's research group has had a busy few months with a series of great looking papers. Nick and his co-authors just published " Rapid emplacement of massive Duluth Complex intrusions within the Midcontinent Rift" in Geology (link to journal page | open access version) and "Failed rifting and fast drifting: Midcontinent Rift development, Laurentia's rapid motion and the driver of Grenvillian orogenesis" in the GSA Bulletin (link to journal page | open access version). Other papers by Nick and his team include "An oxygenated Mesoproterozoic lake revealed through magnetic mineralogy" in PNAS (link to journal page | open access archive), "The end of Midcontinent Rift magmatism and the paleogeography of Laurentia" in Lithosphere (link to journal page) and "A matter of minutes: Breccia dike paleomagnetism provides evidence for rapid crater modification" in Geology (link to journal page).
Laurel Woodruf and her co-authors at the USGS have published a new paper in Ore Geology Reviews on "Mineral deposits of the Mesoproterozoic Midcontinent Rift system in the Lake Superior region – A space and time classification". A link to the paper can be found here.
Tien Grauch and her co-authors at the USGS have published a new paper in Interpretation on "Integrated geophysical analysis provides an alternate interpretation of the northern margin of the North American Midcontinent Rift system, Central Lake Superior". A link to the paper can be found here.
Thomas Bucholz and his co-authors have published a new paper in Canadian Mineralogist on "Seudobrookite from the Nine Mile Pluton, Marathon County, Wisconsin: an Occurrence from a Plutonic Environment.". A link to the paper can be found here.
Timothy Gallagher and his co-authors have published a new paper in Precambrian Research on "Constraining the thermal history of the North American Midcontinent Rift System using carbonate clumped isotopes and organic thermal maturity indices". A link to the paper can be found here.
The Michigan Geological Survey has published a new bibliography for Michigan Geology that includes an extensive section on the Precambrian Geology of the Upper Peninsula (roughly 1,950 references on the MCR and the Iron Ranges of MI - with some more general regional references included). This publication is a compilation of over 6,000 publicly available documents on Michigan geology, spanning the last 195 years. These are documents prepared by industry, the MGS, professional associations and by Michigan universities as well as other universities. This document is divided into four major sections: Precambrian, Paleozoic, Quaternary and Other Publications. Dr. Peter Voice compiled this magnificent summary with the cooperation of all the Michigan university libraries and their earth and geological sciences departments. As there were no complete listings of the theses, Dr. Voice collaborated with university libraries and departments to record detailed references. Please publicize this set of historical information. A link to the bibliography can be found here.
Ria Mitchell and her co-author Nathan Sheldon have published a paper on "Sedimentary provenance and weathering processes in the 1.1 Ga Midcontinental Rift of the Keweenaw Peninsula, Michigan". A link to the paper can be found here.
Dylan Wilmeth, and co-authors Stephen Dornbos, John Isbell, and Andrew Czajahave published a paper on "Putative domal microbial structures in fluvial siliciclastic facies of the Mesoproterozoic (1.09 Ga) Copper Harbor Conglomerate, Upper Peninsula of Michigan, USA". A link to the paper can be found here.
A recent MSc thesis by Oyekunle Ola at the University of Manitoba entitled "Lithospheric Fabric in Central North America: the Superior Province and the Mid-Continent Rift" has shown that not only is there no lithospheric fabric to speak of in the Nipigon Embayment, but there's also a similar no-fabric zone just NE of Lake Superior. A copy of the abstract can be found here, or for more information contact Oyekunle's supervisor - Andrew Frederiksen.
Although not directly related to the Superior region, long time ILSG member Ron Seavoy has just published his third geological book "Mining Agriculture Religion: The Three Frontiers of Indonesian Borneo in 1970" (Singapore, Equinox Publishing, Asia). For anyone interested Ron's earlier books were "A New Exploration of the Canadian Arctic" (Surrey, B.C., Hancock House Publishers) in 2002 and "Extinction: The Future of Humanity, A Short Study of Evolution from the Origin of Life to the Present (Hancock House Publishers, Surrey, B.C.) in 2010.
Michigan Tech and the A.E. Seaman Mineral Museum have just published an update to the Mineralogy of Michigan, originally published in 1976 and last revised in 2004. A copy can be downloaded here.
The 2011 GSA Annual meeting in Minneapolis published a field guide that includes many excellent guides written by and hopefully of interest to ILSG members. Examples include "Late Paleoproterozoic deformational, metamorphic, and magmatic history of east-central Minnesota" by Boerboom et al., "Classic Precambrian geology of northeast Minnesota" by Jirsa and Green, "The Baraboo District—A North American classic" by Medaris et al. and "The North Shore Volcanic Group: Mesoproterozoic plateau volcanic rocks of the Midcontinent Rift System in northeastern Minnesota" by Green et al. You can find the Table of Contents for the entire volume here.
Dick Ojakangas, has recently published his new book Roadside Geology of Minnesota. According the the publisher (Mountain Press Publishing Company) this latest addition to the acclaimed Roadside Geology series, will steer you over glacial moraines and till plains to some of the state's unparalleled geologic features, such as the Morton Gneiss, once thought to be the oldest rock on Earth; the St. Peter Sandstone, one of the purest sandstones in the world; the banded iron-formation, the source of iron for the Great Lakes steel industry; and the ancient shorelines of Glacial Lake Agassiz, one of the largest glacial lakes that ever existed in North America.